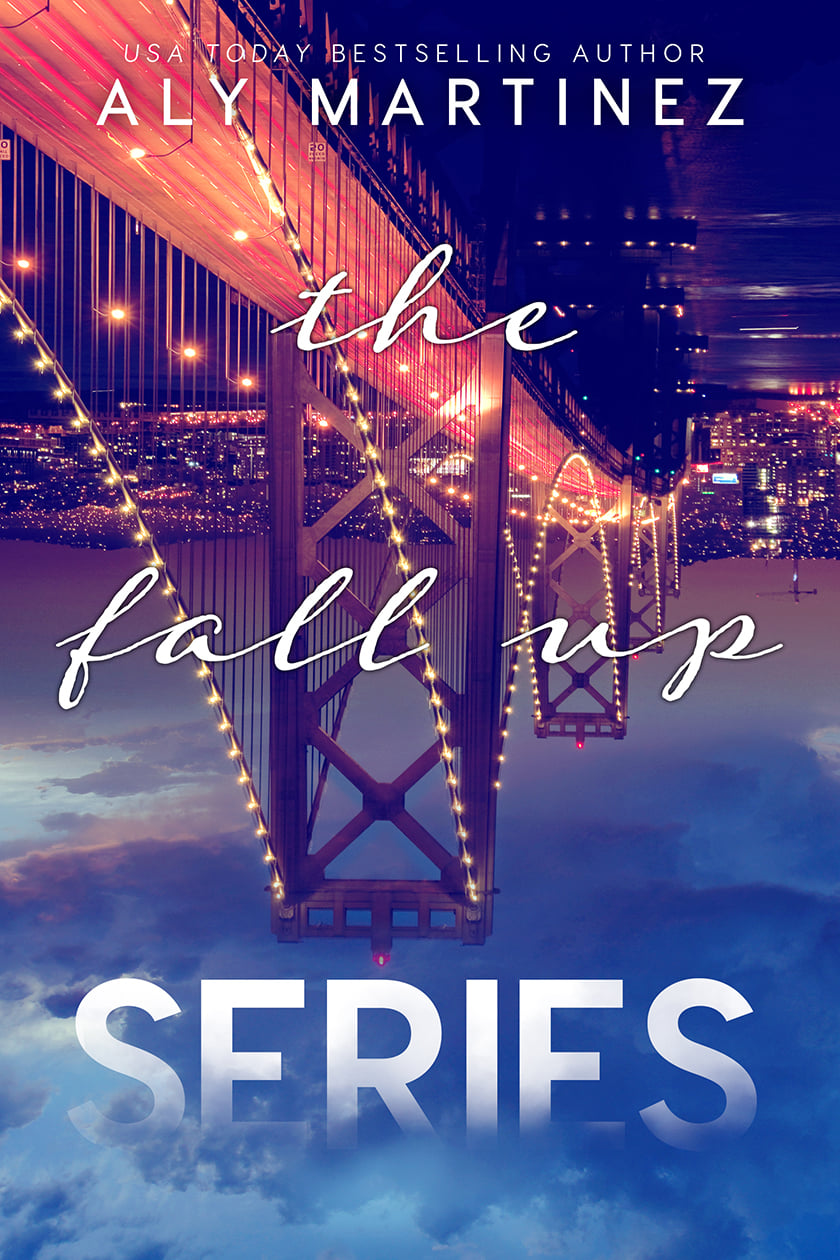 The Fall Up had the perfect balance of a gorgeous romance, heart-melting swoon, spicy hotness, hilarious banter, and incredibly deep emotions, that all came together in a unique love story loaded with feels! -Aestas Book Blog

This complete series contains two full-length novels, The Fall Up and The Spiral Down, as well as bonus short story, Going Down.

The Fall Up:

I wanted to jump.
He made me fall.

As a celebrity, I lived in the public eye, but somewhere along the way, I'd lost myself in the spotlight.

Until he found me.

Sam Rivers was a gorgeous, tattooed stranger who saved my life with nothing more than a simple conversation.

But we were both standing on that bridge for a reason the night we met. The secrets of our pasts brought us together—and then tore us apart.

Could we find a reason to hold on as life constantly pulled us down?

Or maybe there's only one direction to go when two people fall in love at rock bottom—up.

The Spiral Down:

I was afraid to fly.
He made me soar.

After years of climbing the ladder of success in the music industry, I finally had everything I could want. Yet I still found myself wandering through life alone.

Captain Evan Roth was the one man I never saw coming.

We were both damaged beyond repair and searching for something so elusive we weren't sure it even existed.

But, when two broken souls collide in midair, falling is a given.

I just never expected to come alive on the spiral down.